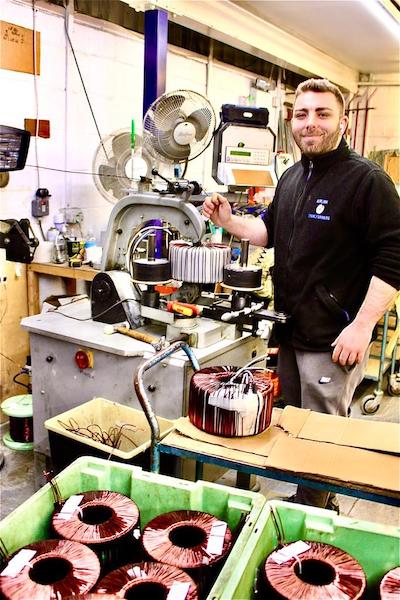 Airlink Transformers, UK toroidal transformer manufacturer for the Electronics Industry.
Airlink Transformers was established in 1982 and specialises in the design, manufacture and sale of toroidal transformers products.
We supply both wholesale to the electronics industry as well as retail to small business and individuals. Our products are bought by a wordwide network of clients such as Phillips, The BBC, General Electric, Dyson, Marconi and Pace Micro Technology.
We occupy 7000sqft of modern factory space and employ a workforce of over twenty-five. Modern production techniques have enabled us to produce a high quality product at very competitive prices. Exporting all over the world.
---
Manufacturers of:
Toroidal Transformers 15va to 5kva
Low Voltage Lighting Transformers 50va to 600va
Auto wound transformers - Step up/Step down 0-120-240volt ac
Auto wound transformers - Step up/Step down 0-110-415volt a.c.
---
In addition to our standard range, we will be pleased to quote for your special requirements. Prototypes can be supplied within a few days.
---
Airlink Transformers is a trading name of Albury Services Ltd | Company reg No 2666478