Some Of Our Customers
Below is a brief list of some of our more high profile clients.

Along with many international companies operating in the UK, Mitsubishi use a lot of equipment designed for use abroad. We supply Mitsubishi with toroidal step up and step down 120v transforms to enable this equipment to be used both in The UK, Japan and worldwide.
---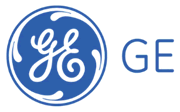 We are proud to be approved suppliers to The General Electric corporation. Due to our expertise in designing bespoke transformers we were commissioned to supply a range of transformers to be fitted in their Athea wind turbine projects. In recent years we have had several other major contracts to supply companies in the alternative Energy sector. With huge potential growth in this area we are investing a lot of resources into new design and manufacturing capacity.
---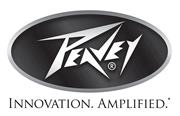 Airlink have been supplying transformers to Peavey Electronics in the USA for the past two decades. Over the years they have requested a wide range of high quality audio transformers for use in their range of amplifiers. Peavey demand high quality and we have proudly lived up to their standards for many years.
---

We supply various television stations and other sites nationwide for both the BBC and other media organisations. Due to the heavy use of electronic equipment in television stations, they require a range of transformer products to step up and step down voltage depending on the country the equipment was designed in. Most recently we were commissioned to supply The BBC with USA voltage convertors during the run up to the 2012 Olympics
---

In 2012 we were delighted to supply an initial batch of 100 custom built, high specification transformers for use in a new Vestas wind turbine farm in California. This was the result of two years development work with Vestas for ultra safe tool transformers to be installed in wind turbines. The original specification called for transformers that conformed to tt EN61558-2-23 IEC742 BSEN600076 and followed the provision of Low voltage directives Compliant to CE & RoHS They had to have a mechanical life of 20 years and operate in temperatures from -40 to 70 degrees C.
---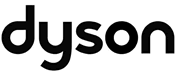 Along with the Mitsubishi example above, Dyson use a lot of equipment imported from abroad in their international operations. We supply Dyson with toroidal step up and step down transforms to enable equipment to be used both in The UK and their other plants abroad.